Sankiro
Luxury ryotei (traditional Japanese restaurant) as living proof of the prosperity of the Port of Moji
See, Play, Experience
Mojiko Area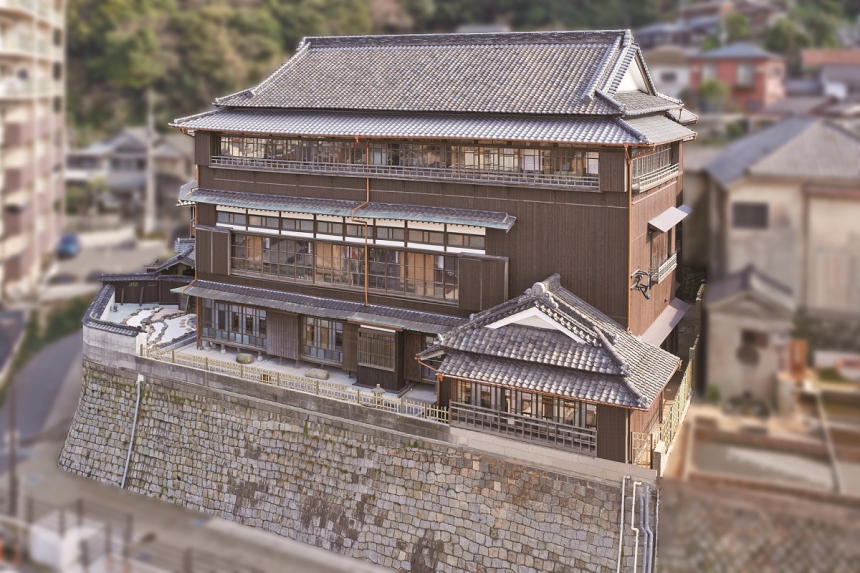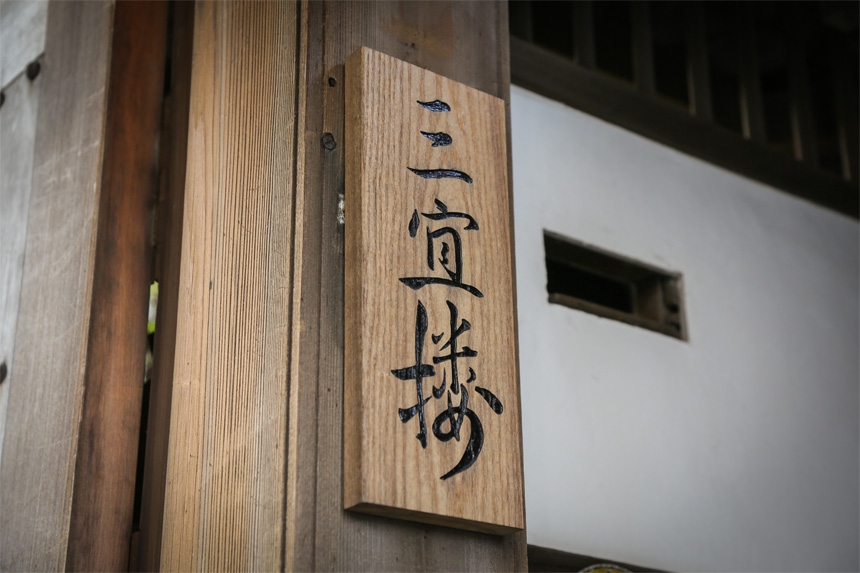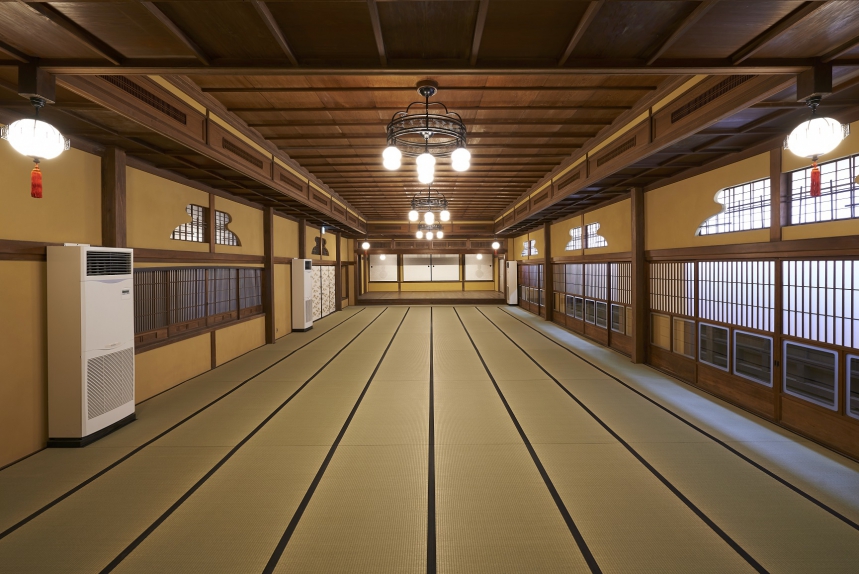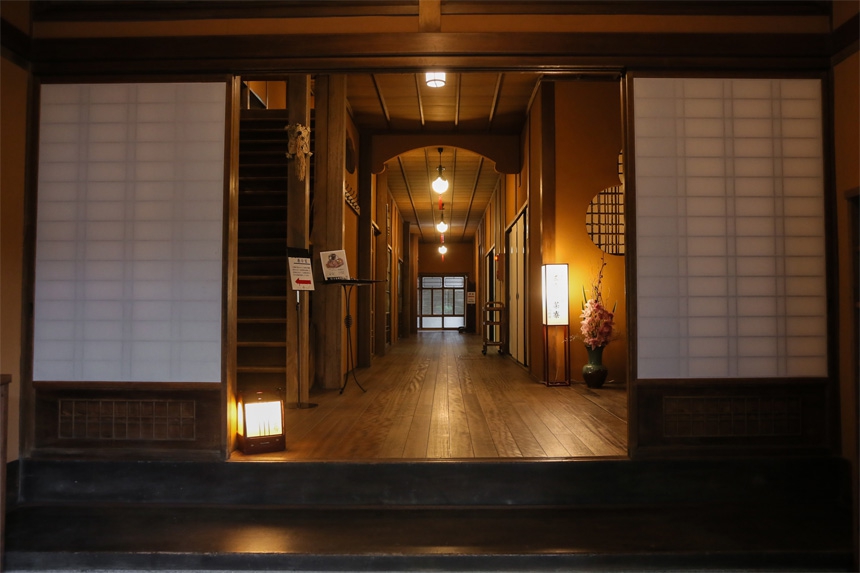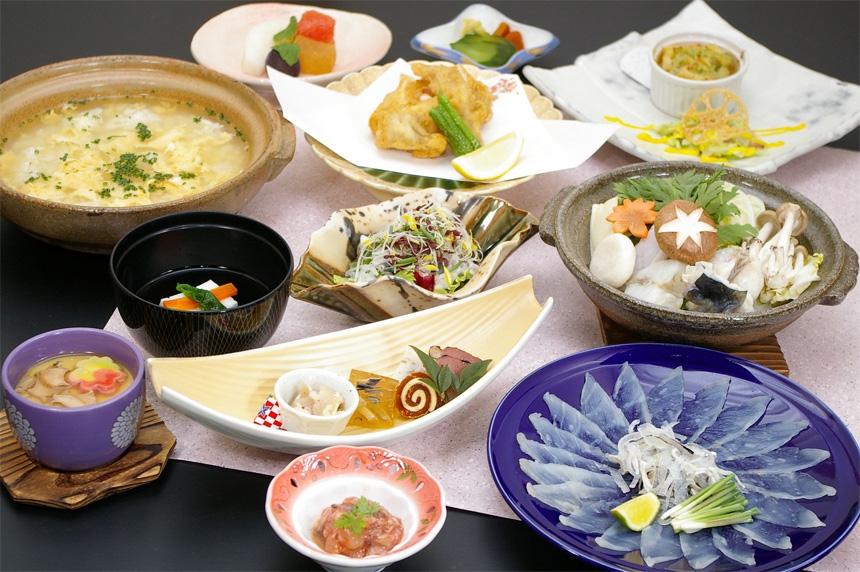 Constructed in 1931, this is one of the largest existing three-story wooden ryotei buildings in Kyushu.
This restaurant served as a place for socialites of major companies and banks, and had many loyal customers among celebrities and persons of culture.
Although the restaurant once discontinued its business, in 2014 it resumed business operations with the support of local communities for the first time in 50 years.
Abundant luxuries everywhere, including a large reception room called Hyakujoma (100-tatami mat chamber) and delicately designed rooms different from each other, indicate the prosperity of the Port of Moji in olden days.
On the first floor, an exhibition room is dedicated to an introduction to Sankiro at that time.
The building houses the Sankiro Saryo, where you can enjoy authentic blowfish dishes for lunch or dinner (reservations required).
Address
3-6-8 Kiyotaki, Moji-ku, Kitakyushu City
Access
Approx. 8 min. on foot from JR Mojiko Station
Tel
093-321-2651 (Sankiro)
Website
Website: http://www.mojiko.info/3kanko/sankiro/ (in Japanese)
Website of Sankiro Saryo: http://www.shunpanro.com/location/sankirou/ (in Japanese)

Hours
10 a.m. to 5 p.m.;
*Sankiro Saryo: 11:30 a.m. to 3 p.m. (last call - 2 p.m.) and 5 p.m. to 9 p.m. (reservation required) 
Closed
Monday
*If a Monday falls on a national holiday, this facility will be closed on the next day.
If the map does not appear, please check whether Javascript of the browser is enabled.
Back to the List