Kanmon Ferry (Karato Pier)
Five-minute cruise for enjoying a wonderful view of the strait
See, Play, Experience
Kanmon Straits Area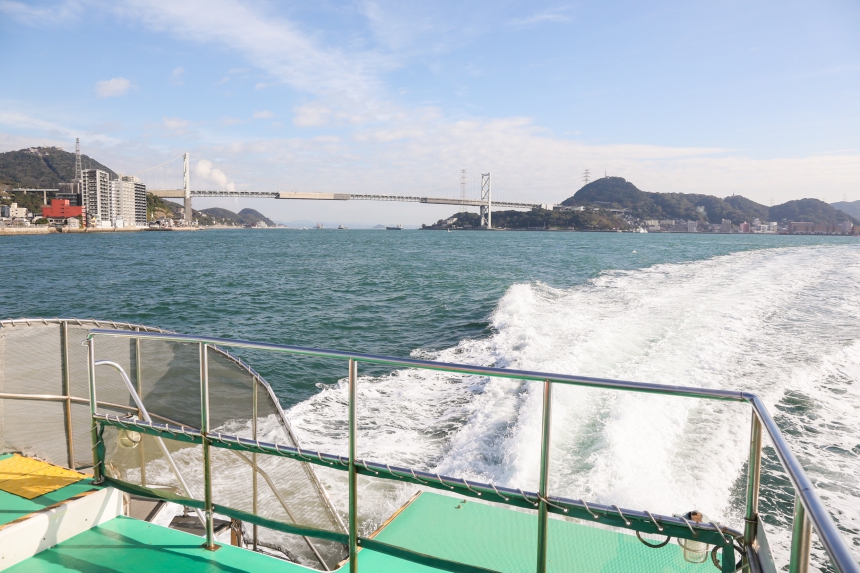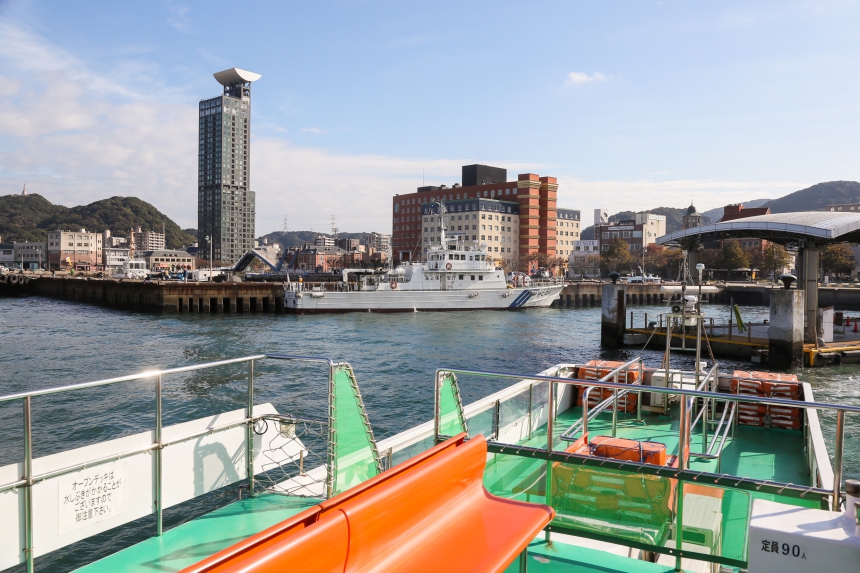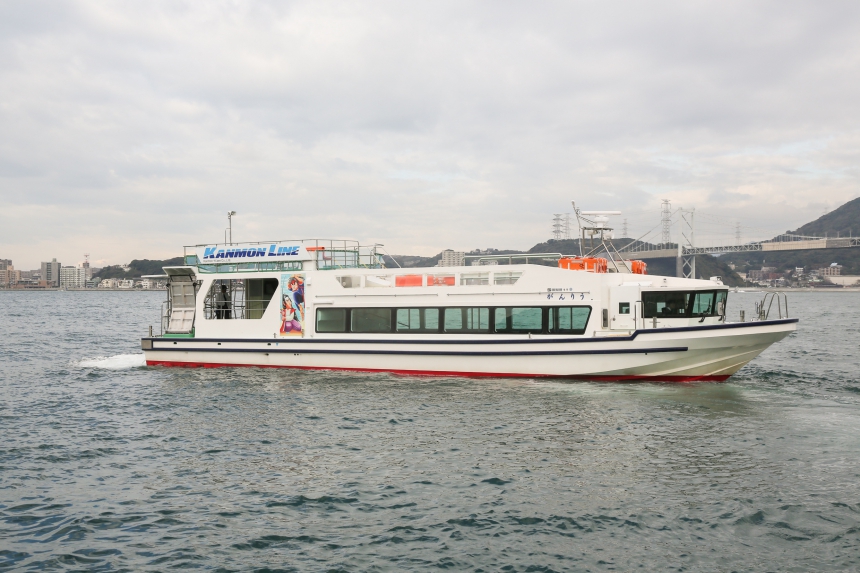 The Kanmon Ferry travels between the Port of Moji and Shimonoseki. By traveling lightheartedly for just five minutes, you can enjoy tourist destinations in both Kyushu and Honshu.
The ferry pier in the Port of Moji boasts easy access to JR Mojiko Station, just a five-minute walk away from the pier. The ferry pier is located near the Mojiko Retro area, so you can enjoy strolling around the retro streets and shopping.
The pier on the Shimonoseki side is very near the Kanmon wharf, where there are many souvenir shops and restaurants, and also at a walking distance from the popular Karato market, an aquarium, and a theme park.
A five-minute voyage provides you with a very attractive experience, while enjoying a beautiful view of the Kanmon Bridge and the feel of sea breezes on the open deck.
Address
[Pier in the Port of Moji (Marine Gate Moji)]
1-4-1 Nishikaigan, Moji-ku, Kitakyushu City
[Shimonoseki Karato Pier No. 1]
1-15 Aruka Port, Shimanoseki City
Access
[Pier in the Port of Moji] Approx. 3 min. on foot from JR Mojiko Station
[Shimonoseki Karato Pier No. 1]
Approx. 3 min. on foot from Sanden Transportation Karato bus stop
Tel
093-331-0222 (Kanmon Kisen)
Website
http://www.kanmon-kisen.co.jp/route/kanmon.html (in Japanese)
Admission
Adults - 400 yen; children - 200 yen; bicycles - 250 yen
If the map does not appear, please check whether Javascript of the browser is enabled.
Back to the List
Kanmon Ferry (Karato Pier)