Mt. Sarakura
Fully enjoy a night view worth 10 billion dollars
See, Play, Experience
Other Areas in Kitakyushu City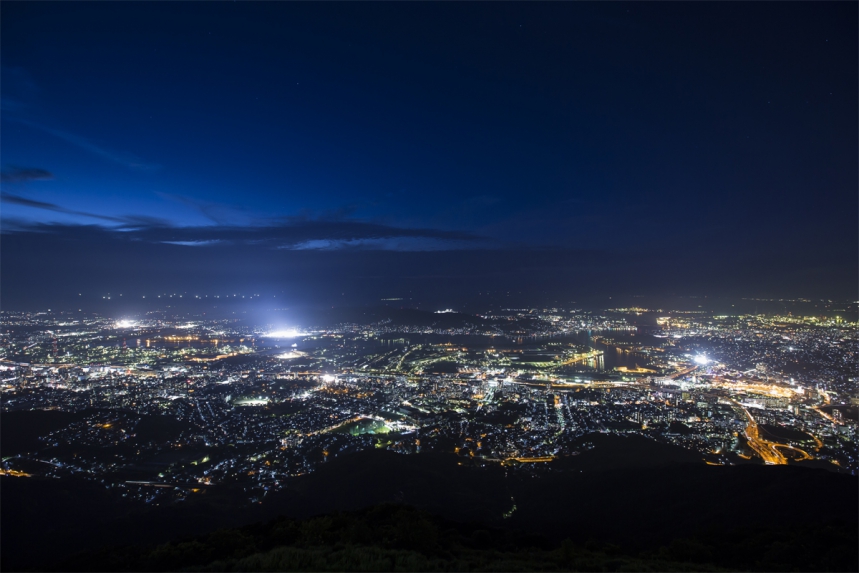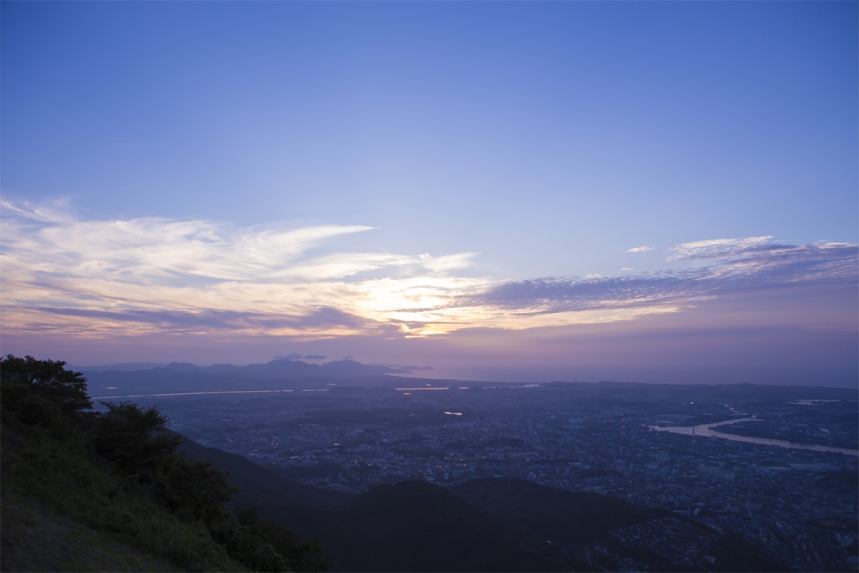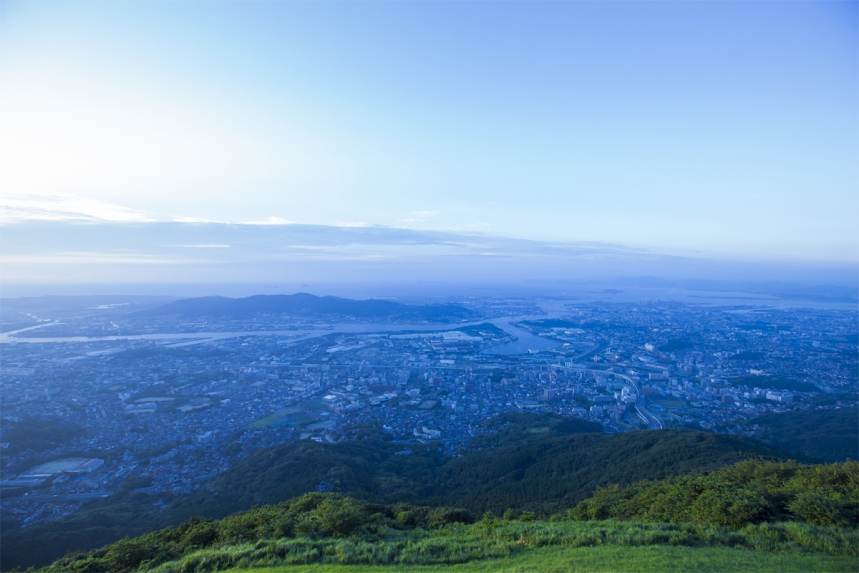 Mt. Sarakura is the most famous night view spot in Kitakyushu City. After successively taking a cable car and a slope car, you arrive on the top of the 622-meter-high mountain, where the observation deck offers a panoramic view of Kitakyushu City. The view spread out beneath your eyes is called a "night view worth 10 billion dollars," recognized as one of Japan's new three greatest night views. In the restaurant at the observation deck, you can enjoy meals and an over-200° panoramic view.
The Tenku Dome built on the mountain top is illuminated mainly on weekends, and very popular as a dating spot. In April 2015, the top pf Mt. Sarakura and the night view from the mountain were recognized as "Lovers' sanctuaries."
With a mountain-climbing route, Mt. Sarakura is also loved by local people as a place to enjoy mountaineering lightheartedly.
Address
1481-1 Oaza-Ogura, Yahatahigashi-ku, Kitakyushu City
Access
● Approx. 25 min. on foot or 5 min. by taxi from JR Yahata Station
● Approx. 12 min. by Nishitetsu Bus No. 42 for Yahata Seitetsusho Sogo Center from JR Yahata Station to Hobashira Tozanguchi bus stop, from which it is a 10 min. walk to Mountain Foot Station
● Approx. 18 min. by Nishitetsu Bus No. 42 for Yahata Seitetsusho Sogo Center from JR Kurosaki Station (Fureai Street) to Hobashira Tozanguchi bus stop, from which it is a 10 min. walk to Mountain Foot Station
● Get off the express bus at the Kosoku Sarakurayama Cable bus stop, from which it is a 5 min. walk to Mountain Foot Station
● 5 min. by car from Otani Ramp on the Kitakyushu Urban Expressway
● Free shuttle bus services are available between JR Yahara Station and Mt. Sarakura Cable Car Mountain Foot Station on Saturday, Sunday and national holidays
Tel
093-671-4761 (Sarakura Tozan Tetsudo Co., Ltd.)
Website
http://www.sarakurayama-cablecar.co.jp/
Hours
● Cable car
April to October: 10:00~22:00 (Last up-train 21:20)
November to March: 10:00~20:00 (Last up-train 19:20)
*Slope cars are connected corresponding to the arrival and departure
* The slope car services are connected to the cable car services.
● Mountain top observation deck: 10 a.m. to 30 min. before the last cable car service
Closed
Open daily (excluding maintenance days)
Admission
Round-trip fare including the cable car and slope car: Adults - 1,230 yen; Children - 620 yen
Mountain top observation deck: Free
If the map does not appear, please check whether Javascript of the browser is enabled.
Back to the List