Shimonoseki City Aquarium Kaikyokan
You will surely be impressed by the life of penguins! This aquarium has one of Japan's largest penguin facilities.
See, Play, Experience
Karato Area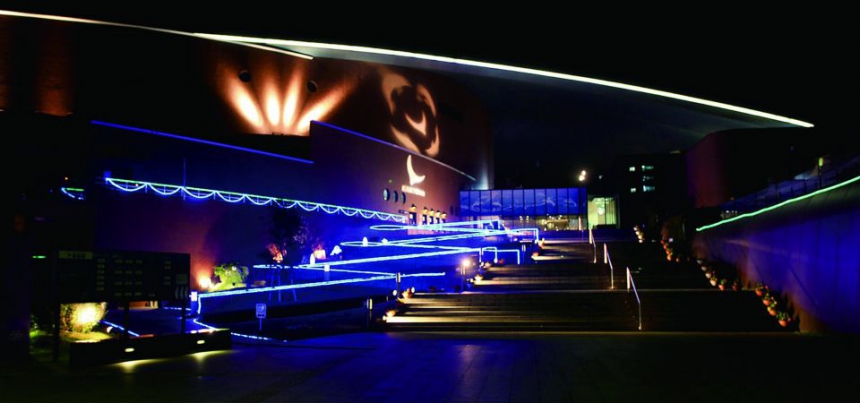 You can encounter approximately 20,000 creatures of marine life of about 500 kinds here. Among various facilities here, particularly popular is the Penguin Village, one of Japan's largest facilities for exhibiting penguins. A must-see event is Penguins in Formation, where you can observe penguins swimming as if they were flying in the sky. Various other pleasant events are also held constantly, including hands-on experience events where you can touch creatures. This aquarium also features exhibits unique to Shimonoseki, including a tank representing the currents of the Kanmon Strait, and an exhibition of more than 100 kinds of puffer fish from around the world.
Address
6-1 Aruka Port, Shimonoseki City
Access
Very short walk from Sanden Transportation Kaikyokan-mae bus stop
Tel
083-228-1100
Website
http://www.kaikyokan.com/
Hours
9:30 a.m. to 5:30 p.m. (entry allowed until 5 p.m.) *Night Aquarium: 6 p.m. to 9 p.m. (entry allowed until 8:30 p.m.)
Open daily
Closed
Open daily
Admission
Adults - 2,000 yen; junior high and elementary school students - 900 yen; preschoolers - 400 yen *Night Aquarium: One half of ordinary admission
If the map does not appear, please check whether Javascript of the browser is enabled.
Back to the List
Shimonoseki City Aquarium Kaikyokan